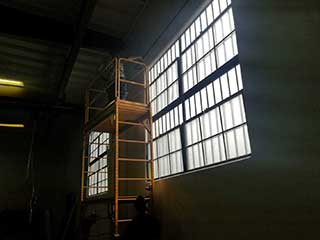 Call us biased, but the answer seems obvious. Yes, motorized blinds are worth it. Well, ok. Not so fast. That might not be the same answer we'd give every person. After all, the old saying is true, what might be right for you, may not be right for some…one else. As a whole, motorized blinds and shades have a lot to offer, and are widely regarded as a worthwhile investment. But why is that? Do they really provide something that regular manual blinds can't? In a word – yes. Now let's expand on that a little.
First and Foremost – Convenience

Perhaps the main reason why people decided to install motorized blinds in their office or home is this one. They're the easiest blinds to use. With motorized blinds, you literally don't even have to get up from your chair. Whether it's a remote control handset you have, your smartphone, or even – with recent years – the onset of using voice commands. That's right. Motorized blinds can integrate into your smart home system and you can tell Google Home, Alexa, or whichever virtual assistant you have, to simply open or close them whenever you want. That's what you call convenience with a capital C.

Privacy When You Need It

Keeping your home or business more secure and safe from prying eyes is always valuable. By taking advantage of the innovative technology used for new motorized blinds, you can enhance a lot of aspects of your property. With motorized blinds that run on a schedule, you can ensure that no one can see inside your office or residential property at night. If you've got motorized shades that run on a schedule, you don't even have to remember to close them.

Safety and Security

There's more than privacy enhancement to be gained from motorized blinds. Let's say you're going away from a couple of days or longer. Any burglar casing your property will quickly realize nobody's home. Even if you leave your car in the driveway, they'll soon wise up. Why? Because of the window blinds. If they remain closed or open day and night, that's a clear signal that nobody's there. Those hypothetical thieves will quickly learn the coast is clear to ransack your property for valuables. But guess what? With motorized blinds that you set a schedule for, that will be far less likely. If your blinds open and close automatically during specific hours, it'll look like somebody's home. You can even set different schedules for different days. This will really make the motorized blinds seem more dynamic, just as though a real person was opening/closing them.

Energy Saving Benefits

Yep, that's right. Even though motorized blinds need an energy source to work, they can actually save you money. Obviously, the most popular option would be electric blinds that connect to your main electrical power. But there are other options, as you can read in our other blogs. Solar-powered blinds for example, which harness green energy from the sun. You can also choose to have battery-powered motorized blinds installed to ensure they can keep working during blackouts. But even with regular electric motorized blinds, there are still some energy saving pros available. Automating the blinds to open and close during the optimal times every day will reduce your energy spending. You'll be able to use natural light instead of artificial light, and you'll save your AC unit some efforts in keeping the indoor temperature optimal.

The Way of The Future

It's safe to say that with the way things are going, automation is fast becoming more than a trend. It's turning into the clear choice for all sorts of aspects of our lives. Every year there's a new innovation popping up, in the world of motorized blinds or just in general. From WiFi control to optimal temperature and brightness readings to who knows what's next. Smart motorized blinds only get smarter and smarter every day. You get them installed today, and tomorrow you're already ahead of the game. For more information and to get a free estimate on custom motorized blinds, simply give us a call. Motorized Blinds & Shades services the entire Los Angeles area and all nearby cities and counties. Feel free to contact us for any question you have.