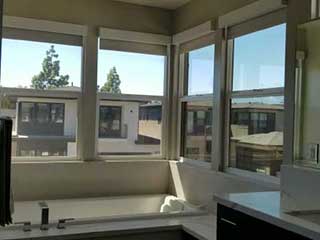 Automatic blinds offer a whole slew of advantages and benefits that can enhance your home. They serve as more than just décor enhancements. Automation is undoubtedly the way of the future. With automatic shades and blinds, you can optimize your use of natural lighting and maximize your energy efficiency. You can do all that without lifting a finger, thanks to the latest innovations in window blind automation. If you're looking for nearby automatic blinds makers LA, then you found the team to call. Motorized Blinds & Shades provides free consultations to help customers choose and customize their own set of automatic window treatments.
Different Types Of Window Blind Automation
The difference in definition between automatic blinds and motorized ones is in the operation method. Motorization refers to the form of control. It means that instead of manually pulling a cord or lifting the shades, you use a motor to open or close the blinds. Automatic blinds are motorized, but the focus here is on the automation. Self-adjusting automatic blinds can utilize brightness or temperature sensors to change their opening level to introduce more or less light in. Automatic shades that use timer settings can open and close at certain times during the day. You determine when. Consult with Motorized Blinds & Shades, the nearest automatic window treatment makers and installers. Use us to choose and design exactly what you want for your automatic blinds or shades.
Pros and Cons of Automatic Blinds
Naturally, a lot of the pros of automatic window coverings are obvious. But some take some consideration to realize. It's good to understand as much as you can about these motorized window coverings to ensure you understand all the ups and downs involved.
Pros of Automatic Blinds:
Effortless light control – Automatic blinds save you time and take away the need to remember to draw the shades. They open or close according to the time of day or the level of brightness or room temperature.
Easy climate control – with automatic cellular shades, you can have the system maximize your thermal efficiency. They will match their openness levels to the indoor temperature you want to maintain.
Neat and elegant movement – the smooth and even movement of automatic blinds is considered very appealing. Especially when hardwired. It creates a very elegant and high-tech vibe.
Energy saving – yep, although automatic blinds require a power source in order to work, they can end up saving you money on energy. Optimizing light and climate control takes some load off your HVAC system, and that directly correlates to energy efficiency.
Cons of Automatic Blinds:
Power source required – as mentioned earlier, automatic window coverings need to be connected to some type of energy source. Your electrical grid is usually the default choice.
More complex setup – compared to manual shades, automatic blinds installation takes longer and requires more work. But the efforts are worth it.
Initial higher cost – this can be considered a moot point. But technically, the price of automatic blinds is going to be a little higher than their comparative manual version. However, window covering automation allows for enhanced energy efficiency. That means your automatic window blinds can pay for themselves in energy savings, within a short while.
Blackout and Light Filtering Automatic Blinds
All window coverings can be automated. That means that your custom automatic blinds can use blackout or sheer fabric, or other materials. Any type of treatment that combines with motorization is an option. For example, automatic wooden blinds give the room a classic décor enhancement. For something that provides more privacy, automatic blackout shades are a great choice, especially for bedrooms. If you're searching for the closest source for automatic blinds in LA, know that Motorized Blinds & Shades is that source. By consulting with us you can learn a lot of useful info about this type of window treatments.
Different Power Sources For Automatic Blinds
If you're looking for automatic blinds for your LA home or business, you have some things to decide. After choosing the material and the motorization options, you need to select a power source. Automatic blinds power sources divide into three options. You can get hardwired blinds that connect directly same as every other appliance and electrical device. This allows for faster operation, but if the power goes out, the automatic shades won't work. Battery powered automatic blinds will, however. They operate independently, so power outages are not an issue. The installation is a bit simpler too. However, battery powered window coverings aren't as fast. Some people also find the battery pack less aesthetic.
Solar-powered Automatic Blinds
Call it poetic justice, or just dramatic irony. Solar-powered automatic blinds harness sunlight energy to control or block natural lighting. The very sunlight your motorized blinds block can serve as their power source. Sometimes solar-powered automatic shades and blinds are more expensive initially. They're more complex to install too. But automatic blinds are a window shading solution that's the definition of 'green' and energy efficiency. Looking for alternative energy sources is very in vogue nowadays. Especially near places like West Hollywood and Calabasas. Well, smart home systems are the flagships of automation technology. One of the most understated buy valuable aspects of them is automatic blinds and shades. Combining that with a solar-power energy source and you can drastically reduce your carbon footprint.
Automatic Blinds For Your Business
Automating your blinds and window shades allows you to make your commercial business work like a Swiss clock. At least as far as sunlight control is concerned. Reducing glare throughout the day and optimizing the amount of diffused sunlight that gets into the room creates a pleasant and productive work environment. Automatic blinds can promote employee productivity and make your indoor settings much more inviting for customers.
Automatic Blinds Near Los Angeles
Whether you work near Studio City or close to Santa Monica, Motorized Blinds & Shades is the automatic window covering maker to call. Schedule a free consultation and learn about all the different available options. The benefits of automatic blinds make them a covering option that seems to grow in innovation and popularity with every passing year. Give us a call to consult with an automatic blind expert near you.