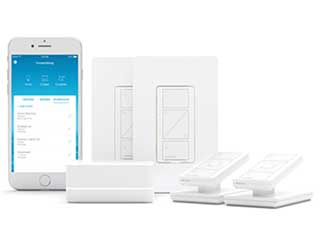 With years of experience in crafting the best and most efficient ways to help improve energy consumption, it's no wonder that Lutron's motorized window coverings are some of the finest around. From style to ease of use, they've got it all!
Customizable To Your Tastes
Window coverings not only are necessary for preventing glare and sun damage to furniture, but they can also complement the room's look as well! To ensure that this will be the case, Lutron offers various styles such as roller and cellular for you to choose from depending on what you're looking for. If you like simplicity in looks, roller shades would be excellent. Would you like more insulative properties? Honeycomb is what you need! There are also many types of fabrics to pick from as well to suit any room.
Easy To Use
Whether you want to use a remote control, or your smartphone, you'll have no problems operating your new motorized blinds and shades! Not only do they work quietly and swiftly, but they can all be adjusted at once to line everything up and make it look pristine, rather than wrestling with manual strings. Timer settings can be used as well to move them whenever you like, such as opening when you wake up and closing when you go to bed! If you have a smart home system to connect them too, they can then work with it to open or close according to the amount of sunlight all on their own!
No Unsightly Wires

Lutron motorized window coverings work with regular batteries, which means there's no need to worry about hiding wires or difficulty in upkeep! There's an easy access panel to replace batteries as needed, which will be rarely due to the top of the line quality that all Lutron products have. They're low maintenance and super simple!
Take The First Step
Life is difficult enough on its own, so why not make it a little easier with Lutron's excellent brand of motorized blinds or shades? You'll be wondering what you did without them in no time. Call our professionals today to find out more.