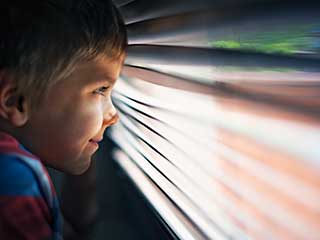 Having appropriately fitting blinds for the windows of your home, or business as well, goes a long way! They help with insulation and keeping the energy bill lower, can reduce noise, and gives you privacy as well. Blinds allow you to easily look out of your home while still keeping the windows covered, which is their main difference compared to shades. Our professionals are here to help you find the perfect style for your needs in no time!
A Variety Of Styles
From wood to aluminum, our company has an array of types for you to choose from depending on your needs and tastes! Our team can also help you decide with our free color sampling and consultation so you can rest assured that you're choosing the very best fit for the area. For a classic look that won't go out of style, our Venetian blinds are a perfect choice for both practicality and affordability. These are great for rooms where you don't want them to outshine the real focus, such as furniture or otherwise. Wood blinds provide a more elegant and sophisticated aesthetic, especially in home offices to match your desk. Need something affordable and simple? Aluminum blinds are a great way to go, and are sturdy to put up with kids or pets.
Excellent Repairs & Installation
Are your blinds no longer functioning as they should? Don't worry! Motorized Blinds & Shades is here to lend you a helping hand. Your new window treatments will be working like a charm again in no time by the time we're through. Want to have new faux wood blinds or some other type of product installed? That's another avenue of service you can call us for.
Blinds Installation Services Near You
It's time to make your life so much easier with brand-new motorized blinds for your home or business! There's no reason to waste precious time struggling with manual strings when you can simply push a button. If you want to have new electric blinds installed, there's a wide range of options to choose from.
What Blinds Should I Buy?
That really depends on what you're looking to get out of them.
Wood blinds have a unique classic appeal that's hard to beat.
Faux wood blinds offer a similar decor contribution, without the added maintenance.
Vinyl blinds make for an affordable choice that's very easy to keep clean.
Aluminum blinds will reflect sunlight which will help you keep the indoor temperature cool and your energy bill low.
Hard-wired motorized blinds are more powerful than their battery-powered counterparts and should have no trouble opening and closing in perfect sync.
Battery powered blinds work best for hard to reach windows, are far easier to install than hard-wired ones, and can work when the main power goes out.
Solar powered blinds (yes you read that right) will help you harness energy from the sun and will save you money on installation and on your energy bill.
Vertical blinds have somewhat of a retro look, and they're especially great for long and large windows.
Venetian blinds are a tried and true covering option that's affordable and durable and comes in all sorts of materials.
Mini or micro blinds have a very quaint appeal which makes them perfect for especially small windows.
Panel blinds consist of moveable sections and they're often preferred for patio doors or extremely large windows.
Ok, I Know Which Blinds I Want
Great! Now all that's left is to make sure you get the style and material that best suits your needs. If you're thinking, "oh no! More decisions?", don't worry. Motorized Blinds & Shades offers free in-person consultations. Simply give us a call or use our online system to schedule an appointment and have an expert come over, show you a range of different design options and answer all your questions. Then, when the decision-making process is finally over, you can sit back and relax while our professional blinds installers return with your new coverings and fit them to your windows perfectly.