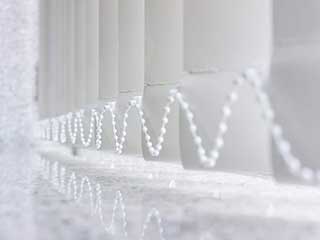 Window blinds have lots of different uses and special features you can benefit from. But one of the main features is adding privacy to a room. Whether it's for a residential home or a commercial office, you want your blinds to offer some modicum of privacy when closed. And sometimes when open too. If you have a bedroom close to a neighbor's house, or you want to keep unwanted eyes from important business meetings, then privacy ensuring blinds are worth investing in. That doesn't mean they have to cost a lot, though. With a free estimate from Motorized Blinds & Shades Los Angeles, you can see how much it'll cost to have privacy blinds made and installed in your home or office.
So which blinds and shades are best for enhancing privacy? Here are a few popular options:
Blackout Blinds – Provide More Than Darkness
Naturally, blinds that are specially designed for the purpose of blocking sunlight are going to serve you well. Blackout blinds are made to block 100% of incoming sunlight. That means that when closed, they create a completely dark environment (unless you turn on the electrical lights). That makes blackout blinds perfect for privacy. They can have different colors and designs, from roller to folding (Roman-style) and even motorized operation.
Vertical Blinds – To Cover Large Windows
Most window blinds have horizontal vanes. Those work well to filter/block sunlight for small to medium-sized windows. However, for tall and large windows, as well as sliding glass doors, vertical blinds fit better. Their different vane structure makes them far better at blocking sunlight when installed over larger glass surfaces (like patio doors).
Window Shutters – Plantation Style
These window treatments provide a much more durable and tactile choice when it comes to privacy. Plantation style shutters have larger vanes which you can adjust, but also little doors which you can close completely. This works great to ensure nobody from outside can peer inwards. You can have custom plantation shutters made from wood, faux wood, PVC, and vinyl, and painted to suit any type of décor.
Roman Shades – Do More Than Add Style
Many people choose Roman-style coverings because of their beautiful pleats. Roman shades have various design styles, all of which have an eye-catching allure that offers an elegant décor enhancement. But they're often made from thicker material than average blinds. This makes them better at blocking sunlight and ensuring privacy.
Blackout Curtains – And Drapes Too
Another covering option that works great for privacy is drapes or curtains. When made from blackout fabrics, that is. The darker colored and more opaque the fabric, the better it'll be at achieving maximal privacy conditions. Of course, many people prefer blinds for their improved adjustability, but blackout curtains can do an excellent job at maintaining your privacy too.
How Blinds Affect Privacy
Above you read some examples of window treatments that are better at improving privacy than other types. However, generally speaking, most types of blinds can create adequate privacy conditions. It mainly depends on their opacity level. Sheer shades, for example, have varying openness ranges, which varies by percentage. So they can maintain your privacy during the day without completely eliminating natural lighting. However, during night time, when light is coming from inside the room and not from outside it, sheer shades won't provide a high level of privacy. The more opaque the material, the better it will ensure your privacy.
So Which Blinds Do I Get For Better Privacy?
Well, any of the ones mentioned above – or any ones you want. At the end of the day, custom window blinds (which is what we offer) can be made to suit your needs and preferences. So even if one type of blinds isn't inherently ideal for maximum privacy, you can get it made in material and colors that enhance its light blocking capabilities. Schedule a free estimate with an expert from Motorized Blinds & Shades Los Angeles and tell us what type of blinds, curtains, or shades you want for your business or home. We'll take care of everything else.