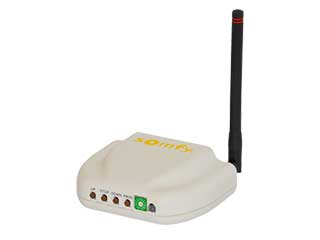 Motorized blinds and shades offer plenty of pros and very little cons. This is true for both residential and commercial establishments. The ability to control your shades with a remote or to have them operate automatically is as convenient as it gets. In addition to the convenience and child safety factors, motorized blinds and shades tend to save money in the long run. They help in reducing the sun damage and heating expenses caused by user error. They can also maximize your use of natural sunlight. In addition, they can help you with indoor climate control. Getting the most out of automatic window treatments hinges on the smarter and more reliable controls. Let LA-based Motorized Blinds & Shades help you learn about a few of the most common options you can get. Read on to learn about some general options and some specific examples from Somfy and Lutron.
Button Activated Signals
The bare bones control mechanism for motorized blinds is to attach your motors to a wall or handset like the Somfy Telis or Smoove models. These control pads are important as an emergency backup or manual overrides in case other systems fail. However, on their own, they don't let you enjoy some of the biggest advantages of motorized shades. Pressing a button might be fairly convenient, but it still requires you to remember to do it whenever the weather or time of day demands it. You also need to be around the property. In larger buildings, buttons are categorically insufficient on their own.
Timers and Sensor Controls For Motorized Blinds
Most electric blind motors have built-in clocks and adjustable timers. Still, you can get better flexibility with less headache by installing a sensor. The Huna light sensor from Somfy or Lutron's Clear Connect device are both user friendly. They are wall-mounted photoreceptors that can be attached to any compatible motorized window covering. This is done in order to automate it. These motorized blinds sensors react to sunlight levels. They respond by opening and closing the blinds or shades to take advantage of natural light. They also help you keep out harmful UV rays and reduce excess heat transfer. Temperature and motion sensor controls are also part of some models.
Vocal Commands and Smart Blinds Systems
If you have an Alexa or a similar personal assistant device like Google Home, consider a system like the Somfy TaHoma. Connect this artificial manager with your home assistant. Your motorized window coverings are now on voice control. They can be programmed or set to react to contingencies by speech alone. Even if you lack a household assistant program, Wi-Fi connectivity is worth it. It allows you to do the same thing from your smartphone or tablet. More advanced motorized shade control systems, like the Lutron Hyperion, can even proactively adjust themselves based on weather reports. They also utilize user behavior patterns to find the most efficient schedule for your home or business.
The Nearest Source For Motorized Shade Controls
Choosing the most suitable control method for your blinds and shades will improve their convenience. There's cordless, then there's the vast world of motorized window coverings and automatic blinds. Choosing blinds with remote control or self-adjusting shades will make controlling sunlight a lot easier. How easy and beneficial? That's up to you. Motorized Blinds & Shades offers its services throughout the greater LA area. If you're anywhere near Calabasas or close to West Hollywood, call us and ask about getting some smart blinds control systems.